Louisiana Film Sound
Thanks for stopping by. I'm a Production Sound Mixer and Member of IATSE 478. I had the honor of being the Production Mixer for Oscar Nominated "Beasts of the Southern Wild". I have a work ethic second to none and work well with every department to get the best sound we can. My boom-op Matt Champagne and I have worked as a team for over 5 years and bring a high level of professionalism to each and every project we work.. I have 25+ years of recording experience...
Just completed my Summer 2014 update.. Greatly added capabilities to my kit including upgraded Playback Speakers, New "Voice Of God" for Directors to communicate on set, Added the MOTU Traveker Mk3 Firewire interface for higher quality playback along with addition ISO tracks and Digital Routing. More Comteks and More Microphones with other bits and pieces make for a very complete package!
Left Behind has a release date.. Mark your calendars for October 3rd and just released is the new teaser trailer..
https://www.youtube.com/watch?v=uskSBJsCf38
This past year I also had the pleasure of working with the team at a new company, MozeGear on their first product called "TIG". It's one of the smallest and most accurate timecode sync boxes on the market. I was so confident in the design that I used it as my primary sync device on Left Behind while still in development. The TIG started shipping in November..
http://www.mozegear.com/
Summer 2014 Cart / Follow Cart Upgrade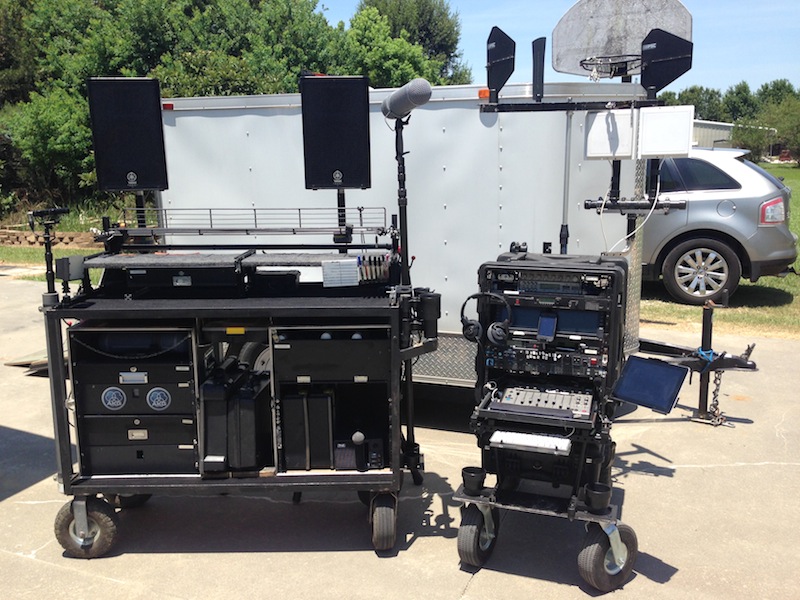 iPad Mini running CL-WiFi, iPad controlling MacMini running MOTU CueFX- Full onboard Playback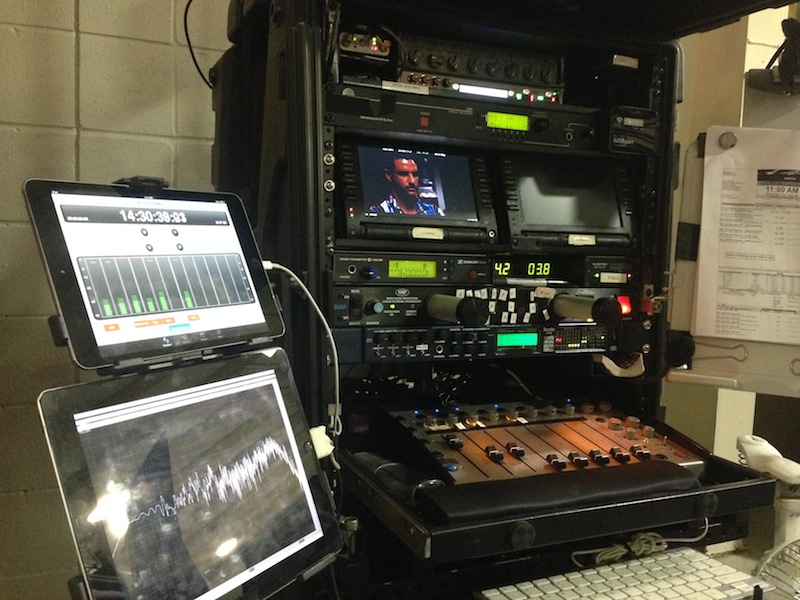 My office..