Louisiana Film Sound
Thanks for stopping by. I'm a Production Sound Mixer and Member of IATSE 478. I had the honor of being the Production Mixer for Oscar Nominated "Beasts of the Southern Wild". I have a work ethic second to none and work well with every department to get the best sound we can. My boom-op Matt Champagne and I have worked as a team for over 5 years and bring a high level of professionalism to each and every project we work.. I have 25+ years of recording experience...
2014 finished up nicely.. Wrapped up our run on American Horror Story Freakshow! Had a great time working on such a well written show with a wonderful crew and actors! Also found out that the first show I mixed in 2014 is headed to Sundance! Zipper will make it's premier in competition in a few weeks.. That makes 2 shows I've mixed to make it into Sundance. Hope Zipper has as much success as Beasts of the Southern Wild!
Full cart in action on Freakshow..Used Reaper to feed lines to actor in earwig then created a Mix-Minus routing in the 788t.. Lots of fun.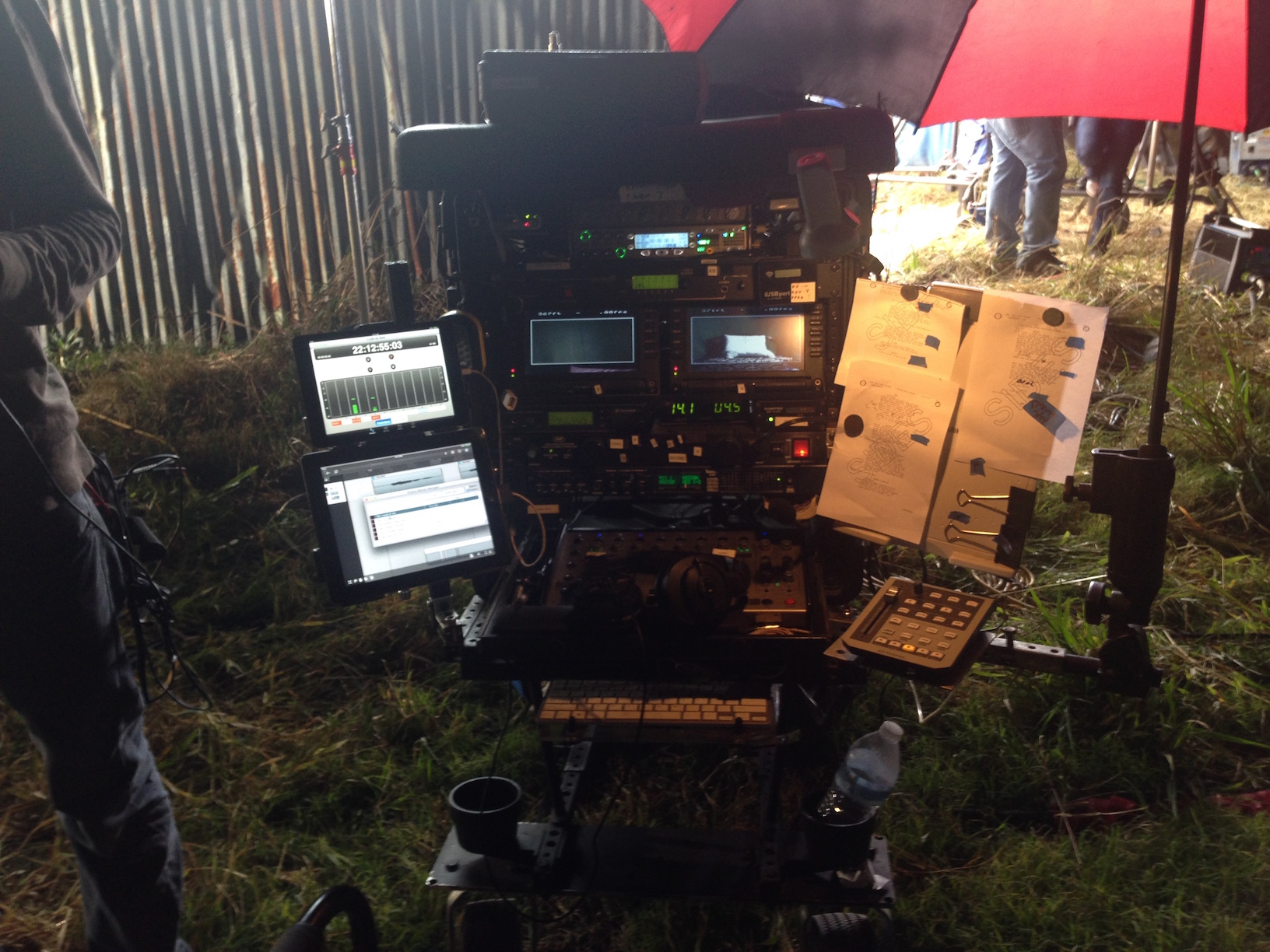 Summer 2014 Cart / Follow Cart Upgrade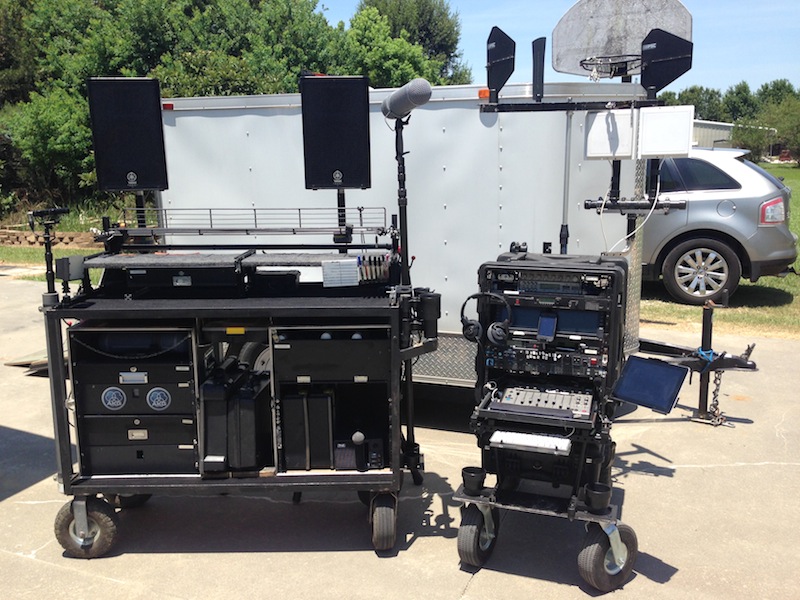 iPad Mini running CL-WiFi, iPad controlling MacMini running MOTU CueFX- Full onboard Playback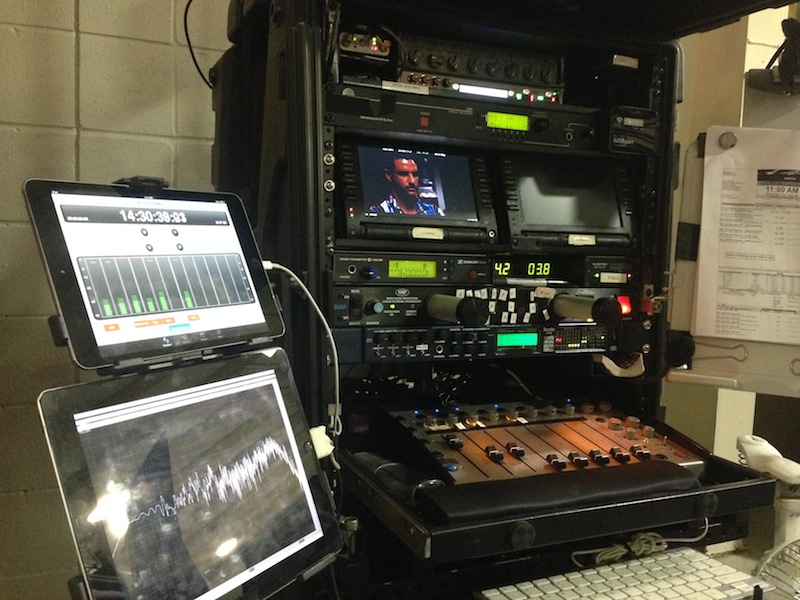 My office..